Yes, Realtors go on vacation...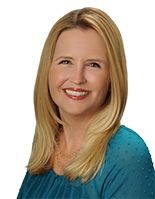 Jen
Rix
Call or Text:
858-922-9497
DRE #01714533
...Not very often, but it does happen!

I just got back from 8 days in Toronto. My sister and her family recently relocated to the home of the iconic CN tower and it was time for a visit.

I must admit, Toronto was never on my bucket list, but it should have been. What a diverse and well-planned city! And what NICE people! We stayed downtown in Yorkville in an historic and meticulous row home built in 1883, yes, 1883.

Toronto has the hustle and bustle of New York but much cleaner and with a million little parks and public spaces. The Canadians really know how to celebrate summer. Every restaurant maximizes their outdoor space so you can enjoy the breezes while you chow down on some of the best food I've ever eaten.

And getting back to diversity - we had authentic Indian, Thai, Portuguese, Ukranian, French and Canadian food. It was a gastronomic adventure! I may have gained a little weight, but eh, I'm on vacation!

We also visited Niagara Falls and did the Hornblower cruise from the Canadian side. Being from California, I can really appreciate that much water (now if we only had a way to pipe it just 2,500 miles west!). It was an awe-inspiring boat ride. And p.s. forget the poncho...you'll get soaked anyway!

And if you head that way DO NOT MISS the town Niagara on the Lake. It's steeped in history and is one of the most charming towns I have ever been to. And there's good wine tasting and farmstands selling local treats to boot.

I am definitely looking forward to my next trip to the 416!