Kitchen Help for My Crazy Life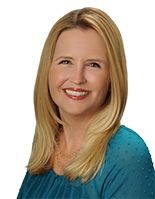 Jen
Rix
Call or Text:
858-922-9497
DRE #01714533
Happy Wednesday, y'all!

And if your weeks are like mine Wednesday is the day the week really picks up steam. By Wednesday, my realtor persona has had a day full of meetings, showings, offers and negotiating.

But wait, there's more - we can't forget my other persona - wife and mom!

For those of you who know me well know that I LOVE to cook...love it...love it! It's my passion and my creative outlet. So what am I to do when I don't have the time to be creative? What do I do when the thought of going to to grocery store just feels like one more task to accomplish rather than an adventure to find something new and fun to prepare?

I have thought about this for some time now and went looking for a potential solution. Personal chef? Dream on! Ready cooked meals from the market? No thank you...too many weird ingredients. And then it hit me! What about those services that mail you a box full of fresh ingredients and recipes? Hey now! This seems promising.

I still get to don my apron to chop, chiffonade, season, saute and bake...but I don't have to comb the internet for a recipe or the grocery store for ingredients! Hooray!

So I did it - went online and ordered my first box from Blue Apron. I'll let you know how it goes...but from the first night's catfish dish, the bar is set pretty high. I have a happy husband and kiddo and I feel like a rock star in the kitchen!

Now if they could just send someone to do the dishes...