HGTV - We LOVE it...until...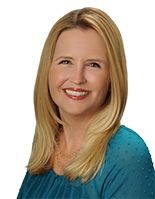 Jen
Rix
Call or Text:
858-922-9497
DRE #01714533
...we want to sell our house. Now I know that if you've thought about moving, you've watched at least ONE show on HGTV. It's the natural progression when you're dreaming about your next perfect place.

But so is every other buyer out there. So how do you "up your game" when buyers have sky-high expectations about the orderliness and cleanliness of your home.

Here are the tips I share with every seller to do a few unexpected things to let buyers know their home is ready for an offer!

1) Remove clutter - okay, this one is no new revelation - but I'm not just talking about clearing your counters. I'm talking about the clutter inside your cabinets or in your garage. These are the typical stashing/hiding locations for items removed to make the home show ready. But if your garage or linen closet looks like a dumping ground - buyers will notice. You're going to be moving anyway so take the time to box up and donate unwanted items or buy storage bins for items that are moving with you.

2) Have your windows and screens professionally cleaned. This is often an oversight on most homes I see and the difference it makes is astonishing! Clean windows allow all the natural light to flood in and it shows buyers that you have real attention to detail.

3) Have a professional cleaning crew come through and give the place a once over. Yep, maybe even a twice over. The pros will do things like clean out your fridge, your oven and even your cabinets if you request. They'll even dust your blinds and ceiling fans...and be honest...when was the last time that happened?

4) Stage it! If your place is vacant staging makes all the difference. Take a look at the photos below. Unstaged, the home was on the market for over 8 months. The seller staged it and it sold in 5, yes FIVE, days!

5) Add live plants. They will add a breath of fresh air to every room. There are some very low-maintenance candidate out there like pothos, English ivy, aloe, spider plants, snake plant, and Chinese evergreen. And Ikea sells some very nice inexpensive plants and pots.

6) Change your comforter. Yes, I know the one you have is comfortable, but we need it to look like a hotel. Zip over to Home Goods and for $100 you'll have a fresh new bedroom.

And if you need referrals for any of these pros - give me a call - I know the best and most reasonable in town!